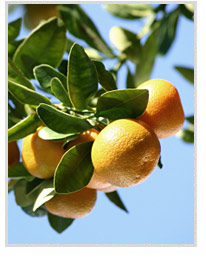 Wilton Manors is known as the 'Island City' because its boundaries primarily are formed by the North Fork and South Fork of the Middle River. It is within minutes of the beach and downtown Fort Lauderdale. Recognizing the fact that this city of 12,000 residents has reached its maximum expansion area, the City Commission has developed new regulations for its Comprehensive Plan that promote Smart Growth principles and theories of New Urbanism.
The City has acquired a great deal of open space and potential park land, much of which is located on the Middle River. Riverfront parks provide a variety of recreational and leisure opportunities including a mangrove preserve and a canoe trail plus 2 nature walks. There are 2 new community centers for hosting cultural and performing arts events. A new municipal complex is being built which will include a City Hall and Police Station. The Wilton Manors Public Library has recently completed a major expansion for a larger collection and extensive computer and electronic resources.
The city's main thoroughfare, Wilton Drive, is home to the Arts and Entertainment district. Its mixed use, pedestrian friendly environment encourages residents and visitors to shop, dine and enjoy the arts and the relaxed atmosphere. The National Wildlife Foundation recently declared Wilton Manors a Certified Community Wildlife Habitat and there is an effort to certify private properties as Naturescape habitats. The use of native plants which are unique to South Florida is encouraged as they don't require much water and are naturally pest resistant. By certifying their backyards and achieving a Naturescape designation, citizens of Wilton Manors are doing 2 things for the environment and their community: conserving water and reducing toxic chemical pollution.
The Wilton Manors Historical Society, re-instituted in 2002, has an interest in the 'Richardson Property',an historical site that has been acquired by the city, Broward County, and the state of Florida. It includes 2 historical buildings and is the site of an early golf course built in 1936.