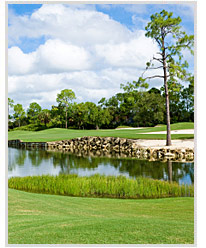 Plantation is a master planned community that offers the amenities of a larger city but retains its small town friendliness. In the 1940s, land here was cheap and practically undeveloped, with a population mainly of large alligators, snakes, and wild animals. The area was nicknamed Plantation because many large tracts were purchased by city dwellers who referred to their property as 'the plantation'. Gradually, as the waters were drained, gardens and orchards were planted and a small community developed and grew. With a population of less than 500, the city of Plantation was born on April 30, 1953. It grew steadily but always kept its warmth and small town atmosphere. City officials anxious to preserve the area's natural beauty passed zoning ordinances requiring green spaces around buildings and buffer zones among different types of new structures. Many parks were developed with swimming pools and tennis courts.
Plantation has grown significantly over the past 50 years to its current population of around 86,000. Most citizens are well educated and earn the 6th highest median income in Broward County. It's a family oriented community, which provides many recreational opportunities with its 42 parks and playgrounds, athletic leagues, and businesses catering to children. Several state and regional swim and dive competitions are held in the city each year as well as numerous tennis tournaments and equestrian events. There are 5 golf courses and many recreational programs for all ages, including soccer, tennis, baseball, football, track, and jogging.
There are 10 public schools, 32 private schools (preschool/daycare through grade 12), plus a wide range of secondary education opportunities. There are 7 universities, 1 college, 1 vocational school within 1 mile of the city as well as 2 primary hospitals.
There is a diverse mix of businesses ranging from home based to professional services, retail to research and development. The city is actively working to attract more industry and business. One of the major advantages of Plantation is its location in the geographic center of Broward County and the entire South Florida region. Easily accessed by two major interstate highways, it is only 15 minutes from two airports. Plantation is just west of Fort Lauderdale and both Miami and West Palm Beach are just a short car ride away.