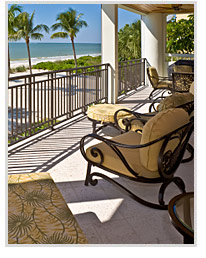 Just three miles south of Pompano Beach is the little village of Sea Ranch Lakes, home to approximately 1400 people. The village was incorporated on October 6, 1959 because some residents of the original gated community feared that they would be annexed by neighboring towns. By incorporating themselves as a municipality within Broward County, residents of the village could remain autonomous as long as they wanted.
Today, the greatest part of Sea Ranch Lakes is a walled-in residential community with the majority of homes owner occupied. The remainder of the village is a modern public shopping plaza and a private beach club for the residents. The village is unique in that it owns no property within its municipal borders. Excluding the homes owned by residents, the Sea Ranch Beach Club owns all property within the village and maintains its roads, parks, streets, and lakes.
The Sea Ranch Lakes Police Department is well staffed and is known for its willingness to provide extra assistance to community residents. The quality and level of this help is far above that given by most law enforcement agencies. Maintaining the entrance gate, the Police Department protects this tiny community's privacy and ensures a safe environment for its citizens. The village has averaged less than 100 calls for fire or EMS services each year and many of those calls were from the shopping plaza.
The Sea Ranch Lakes Beach Club is well maintained and its staff sees that first rate services are provided to the village residents. The clubhouse and pool are on the oceanfront so access to the warm, tranquil waters and plenty of sunshine is a big plus to life in this tiny haven.