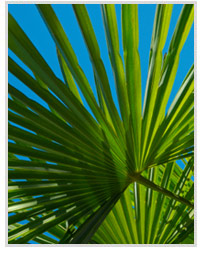 Cooper City was created as a municipal corporation on June 20, 1959 by a Special Act of the Florida Legislature. This community of around 30,000 well educated citizens has the 4th highest median income in Broward County and is fondly referred to as "Someplace Special". It is considered part of the Fort Lauderdale metropolitan area and is just 20 miles north of Miami.
Named as one of the top 10 towns by Family Circle magazine, the town continues to attract visitors who decide to stay, making this their year-round home. Cooper City experienced a population growth during the 1990s of 37.5%. It continues to grow today, though at a slower pace and enjoys a low unemployment rate. Statistics show that in September 2007, the state of Florida's unemployment rate was 4.3% while Cooper City's was just 2.7%.
In 2006, Cooper City annexed the Waldrep Dairy Farm and started work on its first major new home construction project. This is the first in several decades and the addition of the 530 acre project is expected to increase the city's population by over 4000 new residents.
Today this vibrant community is proud of its schools and well designed park and recreational facilities. Brian Piccolo Park is the location of one of the best cricket grounds in the country. In 2004, the US team played the Canadian cricket team here in the ICC International Cup contest. This park is home to one of the few cycling tracks in South Florida.
There are 3 elementary schools, 1 middle school and a high school as well as several private and religiously affiliated schools. There are 7 colleges or universities within easy driving distance and two large airports are 10 to 20 miles from Cooper City. The city is served by a well-staffed police department and crime statistics are very low.
Within the city's boundaries is an archaeological site known as Holatee 2, which contains evidence of habitation dating as far back as 500 AD. Researchers have recently excavated what appears to be an intact Seminole burial site from the 19th Century. Once the research work has been completed, the site will be preserved, dedicated, and marked.